Paying by credit card.
I have a concern from a person who purchased one of my books. She was a little hesitant to use her credit card as there was no security lock icon when she used her card. Just what security measures are in place for credit card purchases on blurb? I'd like to be able to give concerned buyers a proper answer.
Cheryl
Hi Cheryl,
We do show a security icon. The screenshot below shows it in the bottom right corner. Now, I know it's not huge, but it is there. It shows up when a customer logs in and goes through the check-out process.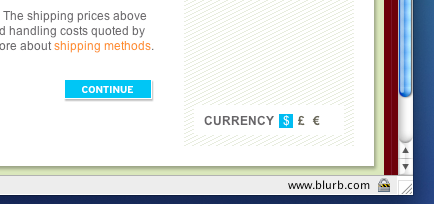 I hope this helps.
– Kathy
Thank you Kathy. I've passed the details onto the customer.
Cheryl